Seeing as it's the season of goodwill, this month we're running a giveaway. Email us at
studentteam@elsevier.com telling us which 3
medical textbooks you have on your wishlist –
and we'll pick one lucky student from all entrants to win a copy of each of their chosen titles. We're crossing our candy canes that you're a winner!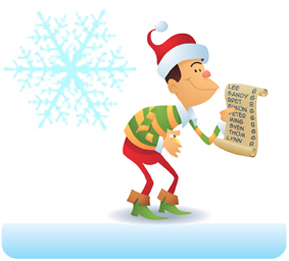 Around this time of year, we like to say thank you to our existing customers, and 'hello and welcome' to new customers! Between now and the 25th of December, you can save 20% off any Elsevier title, or save 25% if you order 3 or more titles, in our spectacular seasonal sale! Jingle all the way to www.elsevierhealth.com
to take advantage of the savings today!